Our Services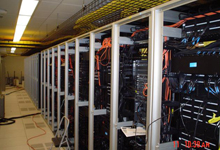 Network Design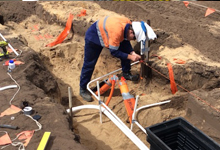 Pit and Pipe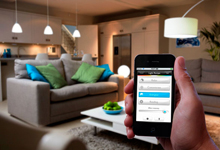 Home Automation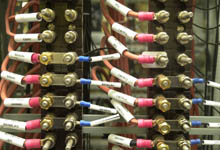 Corporate Wiring
Machines
Vermeer 24x40
Vermeer 24x40

The D24x40 Series II offers contractors the convenience of self-contained design, manpower efficiency and powerful spindle torque for tough drilling conditions. Delivering 4000 ft-lb (5423.3 Nm) of torque and 24,000 lb. (106.8 kN) of thrust/pullback, it has the muscle operators need to get the job done, providing a high-level of performance despite variable jobsite conditions. At Vermeer, we're proud to produce such a respected and successful drill. The versatility and power of this machine has set a benchmark for the entirety of the HDD industry as well as the Vermeer design team.

Common joystick controls and an additional display screen decrease operator training and preparation time.
A tracking speed of 3 mph (4.8 k/hr) helps lessen setup time and allows for easier maneuvering of drill around jobsite.
Updated track controls allow for smoother operation, while the standard radio remote increases visibility during loading/unloading.
Protect your investment with the Vermeer exclusive limited lifetime warranty on rack and pinion gears.
See your Vermeer dealer for comprehensive service and genuine Vermeer replacement parts.





Fujikura 50s

Fujikura 50s

The new FSM-50S Fusion Splicer's leading-edge features, including unprecedented size, weight, and ruggedness, make it the first core-alignment splicer truly optimized for field use, including FTTH applications. Automation such as calibration-free arc (with AUTO splice mode), automatic Fibre identification and reduced operational steps, provides ease of use. In addition, the FSM-50S offers increased flexibility with user selectable front or top monitor positioning. The FSM-50S splicer has been designed for use in harsh, outdoor conditions and features an innovative wind protector, which allows splicing in 30 mph cross winds.

9 second splicing time
35 second heat time
Wind protector design withstands 30 mph cross wind
User selectable monitor position
Excellent visibility in bright sunlight with 5.6" TFT Color LCD display
Multiple pre-programmed modes for specialized splicing
Optional data download kit to connect splicer to PC





JDSU Mts 6000 OTDR

JDSU Mts 6000 OTDR

The MTS-6000 is a compact and lightweight test platform designed for the installation and maintenance of Fibre networks. It offers field service technicians the highest levels of performance and upgradeability on the market. Modular in design, the MTS-6000 offers an extensive portfolio of test functionality, with over 40 different Fibre modules supporting a wide range of applications, and is a single source for future Fibre and photonic testing needs.




Compact and lightweight for the field.
Future proof with over 40 application modules already supported.
Choose from IL/ORL, OTDR, PMD, CD, or WDM plug-in modules.
Application modules compatible with MTS-8000.
Backwards compatibility with existing MTS-5000 family OTDR modules.
Simple for the novice, fully featured for the expert.
Applications
Fault Locator.
OTDR and power level testing.
CWDM/DWDM testing.
PMD, Spectral Attenuation Profile and Chromatic Dispersion (CD) testing.
Insertion Loss (IL) and Optical Return Loss (ORL) testing.
FibreCompleteT automated bi-directional OTDR, Insertion Loss and ORL testing.

Key Features

Lightweight platform: only 2.4kg/5.3 lbs.
Large 8.4 inch transreflective TFT color display improves viewing under any conditions.
Intuitive graphical user interface with touchscreen option
Extended battery life using smart Lithium ion cell.
Connection Check with VFL, power meter, Loss Test Set/ ORL meter and video inspection scope options
Built-in optical talkset option for communicating along the Fibre.
Unique automatic bi-directional analysis function available to save up to 50% test time for OTDR, IL, and ORL measurements.
Fast data transfer via USB, Ethernet port and 1Gb extended memory option.